This article, written by my friend Bill Taylor on Linked In, explains what drove Jesus' nobodies to turn the world upside-down. His resurrection changed them, but didn't drive them, they went fishing instead. What drove them to put their lives on the line to do it? Their love for Him, their love for each other, and their love for the lost.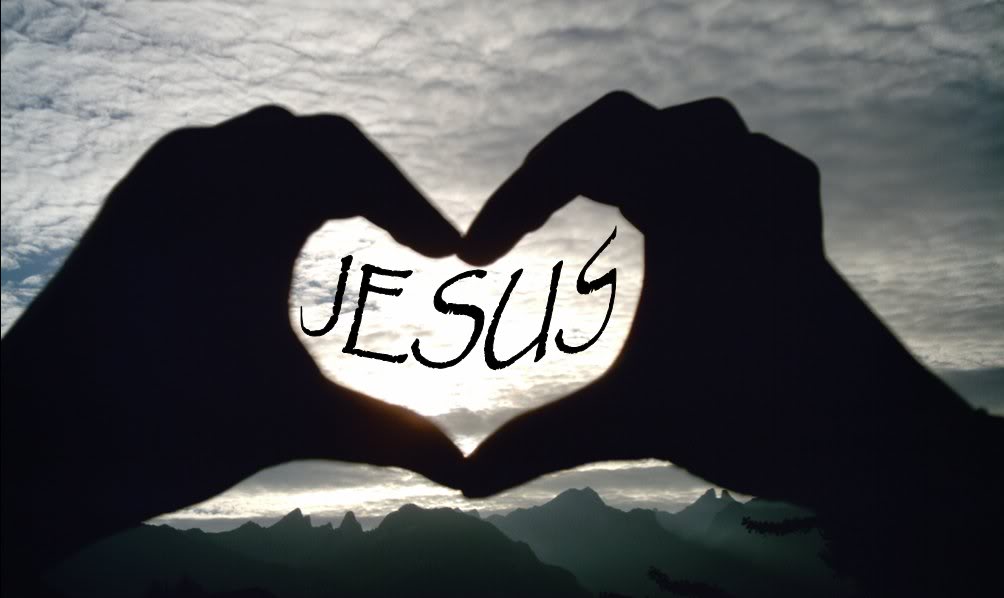 The Easter Effect
On March 30, 2018, the Wall Street Journal published "The Easter Effect" which began:
In the year 312, just before his victory at the Battle of the Milvian Bridge won him the undisputed leadership of the Roman Empire, Constantine the Great had a heavenly vision of Christian symbols. That augury led him, a year later, to end all legal sanctions on the public profession of Christianity.
We don't know whether he sincerely accepted Christ as his personal Savior or not. He may have had another motivation:
He was a politician who had shrewdly decided to join the winning side. By the early 4th century, Christians likely counted for between a quarter and a half of the population of the Roman Empire, and their exponential growth seemed likely to continue.
How did this happen? How did a ragtag band of nobodies from the far edges of the Mediterranean world become such a dominant force in just two and a half centuries?
Starting with a tiny group of fired-up nobodies, Jesus' message turned the world upside-down. Christianity respected and valued women far more than other cultures. Christians' willingness to care for all the sick and not just their relatives gained them admiration, but did Christianity succeed on its merits? The Journal argues that the revolutionary success of Christianity can't be explained without including "the Resurrection."
… that first generation answered the question of why they were Christians with a straightforward answer: because Jesus was raised from the dead.
It's true that there would be no Christianity without the resurrection, but that wasn't the driving force.
Read John 20:1-10 I really appreciate the Bible telling me about the weaknesses of God's chosen people in the past – that helps me understand my own failings.
The disciples had walked with Jesus for 3 years. They had seen Him raise Lazarus from the dead. He had announced that He would rise from the dead plainly enough that the chief priests understood, but the disciples didn't understand what He was saying until they saw that He was risen indeed.
That should encourage us. We all have moments of doubt, discouragement, and misunderstanding as we try to tell others about Christ, but like the first disciples, we can know that He is risen, as He said.
Read John 20:11-31 That, too, is encouraging. None of us has seen Jesus, but we are blessed by Him! Think about how this chapter ends:
And many other signs truly did Jesus in the presence of his disciples, which are not written in this book: But these are written, that ye might believe that Jesus is the Christ, the Son of God; and that believing ye might have life through his name. John 20:30-31
John wrote so that we would believe. The disciples saw the signs and wonders John wrote about, they knew He had risen, they had received the Holy Spirit, He had told them to feed His sheep, but that didn't get them going. Those last two verses sound like a perfectly satisfactory end to the gospel, but that's not how it ends. Seeing with their own eyes that He was God and had power over death should have given them courage and the initiative to defy the priests and the forces of Rome, but it didn't.
Read John 21:1-19 Jesus' resurrection didn't get the disciples going! After twice seeing the risen Christ, having been told "as my Father hath sent me, even so send I you," and being given the Holy Spirit (John 20:21-22), Peter and some others went back to fishing. Jesus came after them once again. After feeding them, He asked Peter if Peter loved Him. Jesus had to ask three times, but Peter finally realized that he, Peter, followed Jesus out of love, not because Jesus commanded him. Once they realized that they truly loved Jesus, the Savior of the world, they followed Him joyfully. These few love-driven nobodies turned the world upside-down!
The Wall Street Journal said people became Christians because Jesus was raised from the dead. The Bible shows that His resurrection wasn't enough. It was the foundation, but the dunomis, the Greek word for "power" from which we get "dynamite," comes from our love for Jesus. People followed Christ because they knew that the risen Christ loved them so they loved Him in return. We just have to pass the word. But there's more:
John 21:20-25 After Peter acknowledged that he loved Jesus strongly enough to serve Jesus until martyrdom, Peter asked what the other disciple would do; Jesus asked, "What is that to thee?" Jesus taught that I, who serve Jesus, shouldn't worry about what Jesus wants others to do; I must concern myself with what the Holy Spirit tells me Jesus wants me to do. Baptists call this "individual soul liberty." I answer to Jesus for telling others about Him and for showing them my love for Him; they answer to Jesus for how they respond to the gospel.
Although founded on Jesus' resurrection, Christianity is driven by our love-based relationships with the man, Christ Jesus. Paul put it, "For the love of Christ constraineth us (II Cor. 5:14)." Jesus had told the disciples to get going and He had given them the Holy Spirit, but they went fishing instead. They couldn't hear the Holy Spirit until they knew their love for Christ! God's revealed Himself to Elijah in I Kings 19:11-12. God sent a wind which rent the rock, but God was not in the wind. He sent an earthquake, and fire, but God was not in these spectacular demonstrations of His power. "And after the fire a still small voice." Ps 46:10 says, "Be still, and know that I am God." We can't hear God if we love the clamor of the world more than we love Him.
Paul started building the church when Christ told him to. He kept doing it, not just because he wanted to obey Christ, but because he loved Christ and the brethren even though they gave him a hard time:
Behold, the third time I am ready to come to you; and I will not be burdensome to you: for I seek not your's but you: for the children ought not to lay up for the parents, but the parents for the children. And I will very gladly spend and be spent for you; though the more abundantly I love you, the less I be loved. II Corinthians 12:14-15
Christian outreach is driven, not only by Jesus' commands, but by our love for Him and by our love for lost people. The good news is based on His death and resurrection, but we show its power by showing lost people the power of our love for Him working in us so that we love them in His name and share in His sufferings for the sake of the gospel. Our love for Him makes us want to share in His cross:
That I may know him, and the power of his resurrection, and the fellowship of his sufferings, being made conformable unto his death; If by any means I might attain unto the resurrection of the dead. Philippians 3:10-11
And this I pray, that your love may abound yet more and more in knowledge and in all judgment; That ye may approve things that are excellent; that ye may be sincere and without offence till the day of Christ. Philippians 1:9-10
Our love for Christ improves our judgment and keeps us focused on what's excellent! When we're witnessing, nobody cares how much we know until they first know how much we care about them!
By this shall all men know that ye are my disciples, if ye have love one to another. John 13:35
Other Relationships
Our love starts in the home, as husband and wife show fervent love for each other and their children. It spreads into the church. When all men see our love for each other, they'll want some of it for themselves. The church is founded on the resurrection, but it's our love for Christ that turns our world upside-down!
From her youth up, my wife desired to marry, bear children, and guide a house (I Ti. 5:14). This is an immense amount of work. "Man may work from sun to sun; woman's work is never done." Why does she pour her life into our home? Is it because she promised nearly 50 years ago? That helps, but her love for her family and for Christ is what drives her. II Thes. 3:13 commands, "But ye, brethren, be not weary in well doing."
What gives her the energy? What keeps her keeping on keeping on? As Christ's love gives us the dunomis to go forward for Him, my love, appreciation, encouragement, and support give her the dunomis to recharge her batteries and keep guiding our house. As the Holy Spirit reminds us of Jesus' love when we're discouraged, I must always remind her of my love for her. My love also drives me to work to earn the money to take care of her. As with Paul and the church, I gladly spend and am spent for her, our children, and our church.
Duty is involved, of course. Jesus spoke of His servants being obliged to do their duty to Him:
So likewise ye, when ye shall have done all those things which are commanded you, say, We are unprofitable servants: we have done that which was our duty to do. Luke 17:10
The military understands this. You can get a "Good Conduct" ribbon for obeying orders, but medals are awarded for heroism "above and beyond the call of duty." Your labor in serving the Lord and your spouse must be Above and Beyond the Call of Duty for you to prosper. A-Above B-Beyond C-Call D-Duty. ABCD, Above and Beyond the Call of Duty. That's how to be a hero in the military and in your home. Military heroes get dead. Day to day heroes are worthy ambassadors for the Lord Christ and help keep relationships healthy.
Duty determines what a wife must do, but love is the fuel that keeps her going. Isaiah 61:3 speaks of the "oil of joy;" love is the oil that keeps the flame of duty bright. A wife needs to know that she's loved and appreciated. I Co. 11:9 teaches that women are made for men. God designed a wife's emotions so that she cares very much about his view of her. I Co. 7:34 teaches that a woman can be so concerned about pleasing her husband that she loses sight of pleasing God. I must take care to ensure that she has time to read the Bible, have family devotions, practice the piano, do voice exercises, and study her Sunday School lessons so she can serve the church but I must also strive to be sure she feels appreciated.
As she looks to Jesus, the love of Christ constrains her to serve her home and family, but her love for me helps her find the energy to keep on keeping on. The dunomis in marriage comes from the man's love for his wife.
In the movie "Bruce Almighty," Bruce complained that God wasn't managing things properly. God gave Bruce the power to hear prayers and decide which ones to answer, but he was not permitted to interfere with anyone's free will. Bruce had been pretty critical of his girlfriend who loved him deeply. He heard her praying fervently that God would take away her love for him because caring so much how he felt about her was too painful. The book "Unprotected" by Miriam Grossman explains biological reasons why a woman can be hurt so badly when a man to whom she's given herself turns out to have no feeling for her at all. Realizing that she was no more than a sex toy who was played with and discarded can be very destructive to a woman.
Proverbs 17:22 teaches, "A merry heart doeth good like a medicine: but a broken spirit drieth the bones." I have watched this play out. My mother played hymns for church and taught three sons how to play the piano. Her people skills were strong enough that her missionary letters got our family to 300% support. My dad never let her know he appreciated her gifts even though her gifts were very useful to his ministry. He didn't spend the time he should have invested in making sure she felt loved.
My mother never understood why my wife, whose gifts were so similar to hers, was loved and appreciated while her gifts were not valued. Even though she was convinced that her wedding vows had been said to God as well as to dad (Mal. 2:14), she was coming to the conclusion that she would have to leave my dad. Like the woman in "Bruce Almighty," the pain of not being loved was more than she could bear.
Instead of leaving when she was diagnosed with cancer, my dad took early retirement and nursed her for the rest of her life. The pain of feeling unloved for all those decades had gone so deep that it took years of cleaning up her messes when chemotherapy made her throw up before she felt loved. By the time she died, she was convinced that he cared deeply about her. Her mother had lived to 95. Given the choice of living 30 more years feeling unloved or dying in confidence she was valued, she'd have chosen early death. For my mother, the certainly of being loved and appreciated was more precious than life itself.
I was blessed because my wife told me of her incredible need for conversation with me before we married. She told me she was looking forward to being married, not for my reason, but "because we can talk more in one day of marriage then in a week of dating." She made meeting her desired level of conversation and considering her views when making decisions part of our marriage covenant. It turned out that she also expected me to open my heart to her and supply at least 1/3 of the words as we went back and forth. How else could we become one as Jesus expected (Matthew 19:6)? How can we know Him without asking for wisdom and mediating on the answers? Opening my heart to her was frightening and it took about 2 years of intense involvement to become accustomed to her way of talking, but that gave her the confidence that she was loved, something my mother didn't have until just before she died. Knowing she's loved and appreciated makes my wife happy.
A man's emotions are just as powerful as a woman's. A man who loves a woman can be as hurt as a woman who loves a man, so some men try not to feel love. My close friend who was best man at my wedding saw the joy I receive from having my wife like belonging to me. Whenever he talked of marriage, we told him to find a wife in church. He was skeptical. "Are you saying that only Christians can have happy marriages?"
Some years later, he told us he had gotten married semi-secretly. He'd been living with her and married when he decided to start a family. He didn't say much, but it was pretty clear that it wasn't going smoothly.
Proverbs 12:4 says, "A virtuous woman is a crown to her husband: but she that maketh ashamed is as rottenness in his bones." I've seen that, too. She did many things to shame him, even in front of my teen-aged sons. It was no surprise to hear that he'd had a serious heart attack. As we sat together in the hospital waiting area, his wife was furious, "How dare he die and leave me all alone!" I told her some of the things we'd done together in college. She was incredulous – he never told her much of himself. Instead of sharing himself and his life with his wife and daughter, he'd remained an island.
About a year after he got out of the hospital, he told me his wife was dead. They'd had a fight and she drove off to a meeting. On the way back, she went off the road. She hated seatbelts and always counted on the airbag. The airbag blew her out of her car and killed her.
The Bible is serious when it says that it is not good for a man to be alone. Although dad had not appreciated her, my mother had been the axle on which the wheel of his life turned. Without her, he began to die. In spite of his wife's bringing enough stress into his life to literally rot his health, my friend was devastated by her death. He finally admitted to me and to his daughter that he had loved her very much and that it would have been better for both of them if he'd somehow let her know that. Would they have had fewer fights?
Having created Adam, Jesus knew that Peter would have a hard time admitting that he loved Jesus. Did Jesus asking Peter about love make Peter love Jesus? Or did Peter already love Jesus, but wasn't willing to admit it, even to himself? Although his actions finally showed my mother his love for her, my father didn't admit to himself that he loved and appreciated my mother until after she was gone. My friend did the same.
Both my friend and my dad would have been a great deal happier if they had convinced their wives of their love. That would have made the women happier. The Bible states five times that an unhappy woman is a hardship, but what's the opposite? There is no joy this side of heaven for a man that compares with having a woman be happy to belong to him. What makes a woman happy? It's taught in the Song of Solomon – she likes hearing that she's loved and appreciated often enough that she and her friends are convinced.
Why wouldn't Peter admit to himself that he loved Jesus? Why didn't my friend want to admit that he loved his wife? Why do so few modern husbands let their wives know they're loved? Is it fear?
There is no fear in love; but perfect love casteth out fear: because fear hath torment. He that feareth is not made perfect in love. I John 4:18
It was reasonable for Peter to fear letting himself love Jesus enough to follow Him. He'd seen Jesus weep near Lazarus' tomb. Jesus wept because He knew that some who saw Him resurrect Lazarus would reject Him and go to hell. Peter may have realized how badly rejection would hurt him if he tried to feed Jesus' sheep. Peter had seen how the powers that be treated Jesus, and Jesus had warned His disciples how they would be hated:
And ye shall be hated of all men for my name's sake: but he that endureth to the end shall be saved. Matthew 10:22
Then shall they deliver you up to be afflicted, and shall kill you: and ye shall be hated of all nations for my name's sake. Matthew 24:9
Men are generally reluctant to admit their feelings. Beyond that, knowing what would happen if he followed Jesus could have contributed to Peter's not wanting to acknowledge his love for Jesus. Paul also gave us a hint:
And I will very gladly spend and be spent for you; though the more abundantly I love you, the less I be loved. II Corinthians 12:15
Paul knew that other Christians didn't always return his love. Loving someone makes me vulnerable to how that person treats me. The more I love my wife, the more she could hurt me if she wanted to. Some husbands are too afraid of being hurt to let their wives know how vulnerable love makes them. Consider Proverbs 31. Who wrote it?
The words of king Lemuel, the prophecy that his mother taught him. Proverbs 31:1
Most of Proverbs is father to son. Proverbs 2 and 5 show that a man can teach his son about bad women, but chapter 31 shows that it's a mother who teaches her son about good women. What does she say?
Who can find a virtuous woman? for her price is far above rubies. The heart of her husband doth safely trust in her, so that he shall have no need of spoil. She will do him good and not evil all the days of her life. She seeketh wool, and flax, and worketh willingly with her hands. Proverbs 31:10-13
Men, the Bible teaches that you can trust your heart to your wife. A virtuous wife does her husband good and not evil. She could put a knife to his heart, but she'll take care to speak kindly so she won't shred him:
She openeth her mouth with wisdom; and in her tongue is the law of kindness. Proverbs 31:26
A non-virtuous woman can damage a man, of course. My wife used to take a friend to visit her husband who was dying in a nursing home. He respected my wife because he could see her love for him and for his wife and her hope that their relationship would work better. The last time she saw him, he was finally paying attention to her gospel message. At a critical point, his wife interrupted, changed the subject, and ended the discussion.
"I could see he was listening to you," his wife said after he died. "I didn't want him to go to heaven; I wanted him to go to hell because of how he treated me." Her emotions remained deeply engaged in spite of all the hurt he'd inflicted on her after taking her before marriage and beating her when he was drunk. She missed him deeply in spite of the hurt and suffered major trauma every year on the anniversary of his death.
My friend's wife, who seemed to be trying to hurt him, wasn't a virtuous woman. He hadn't sought a virtuous woman, he failed to protect her virtue before they were married, and he refused to seek forgiveness from either her, her parents, or from God. God commands men to avoid fornication, that is, any sex outside marriage:
For this is the will of God, even your sanctification, that ye should abstain from fornication: That every one of you should know how to possess his vessel in sanctification and honour; Not in the lust of concupiscence, even as the Gentiles which know not God: That no man go beyond and defraud his brother in any matter: because that the Lord is the avenger of all such, as we also have forewarned you and testified. For God hath not called us unto uncleanness, but unto holiness. He therefore that despiseth, despiseth not man, but God, who hath also given unto us his holy Spirit. I Thessalonians 4:3-8
The first step in sanctifying a woman is marrying her before taking her. How often do we hear of a man claiming to love a woman in order to persuade her to fulfil his lusts? Isn't that what Samson did to Delilah? Absent the sanctification of marriage, its lust which God calls "fraud" and which God will avenge.
We know from news reports about dates gone wrong that being defrauded by being taken outside marriage can harm a woman badly and make her bitter. My friend's wife's bitterness made him miserable. God gave him the desire of his heart when he took her before marriage, but brought leanness into his soul (Ps. 106:15). Fraud followed by bitterness isn't a good foundation for marriage. My friend didn't want to take responsibility for defrauding her and he refused to try to heal the damage he'd done, so the situation couldn't improve.
Men, the way you conduct your marriage to a virtuous woman, like Christianity, should be driven by your love for Christ and for her. The Bible teaches that God loves "the world," but God's love doesn't do a sinner any good unless we convince the sinner. Your love doesn't do your wife any good unless you convince her, over and over, and show that you mean it by nourishing her and heeding her needs. This isn't just her material needs; it's letting her be one with you. Philippians 2:3 teaches that we should esteem others better than ourselves. Marriage prospers when husband and wife engage the dunomis of love.
The resurrection didn't drive the disciples to turn the world upside-down, evangelism didn't get going until the disciples realized they loved Jesus, after which, as Paul put it, "the love of Christ constraineth us." Jesus demonstrated love in action. When His disciples allowed themselves to feel the dunomis of His love, they couldn't be contained. If we animate ourselves with His love, we can't be contained either:
Many waters cannot quench love, neither can the floods drown it: if a man would give all the substance of his house for love, it would utterly be contemned. Song 8:7
Your marriage won't really get going until you both recognize your love for each other and let that love constrain you to serve each other as Paul served Christ and the church, but it starts with the husband loving his wife (Eph. 5:25, Col. 3:19). If you draw on the dunomis Jesus' love offers, your love cannot be contained. When lost people see you and your wife passing God's love back and forth between you, they'll want it for themselves. That's how we turn the world upside-down!